Introducing
the WormBiz team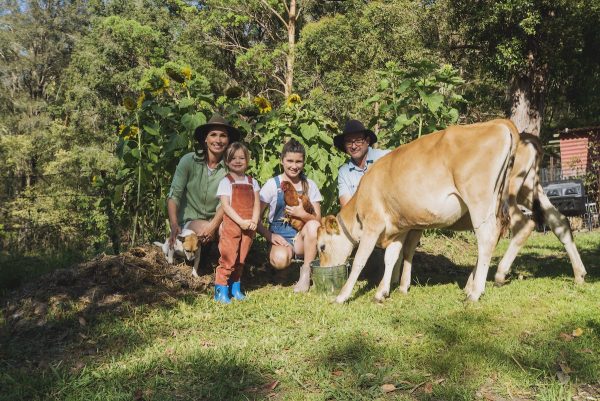 We are Peter & Anna Axisa together with our two beautiful, energetic daughters Lacey (10), Elke (2) and our trusty Jack Russell (vermin control manager) Indie (4). Our family lives on 10 acres of hillside property in the Manning Valley on the Mid north coast of NSW Australia.
We started this journey with $20,000 and many years of manifestation under our belt. In 2014 We were lucky enough to discover a steep sloped 10-acre property with no services that had been on the market for a few years. A bank loan of $112,000 later and it was ours. People closest to us thought we were crazy to take on such a seemingly impossible site.
The flow on effect from that moment on is still unbelievable to us!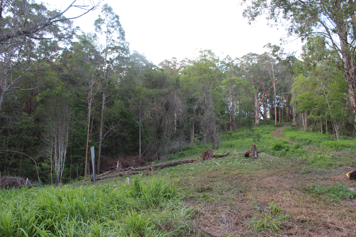 We have sacrificed so much especially in the early days, there is something so humbling about going without. Camping under a tarp for months why our shed site was excavated and eventually constructed. Solar shower bags, dug out toilets, lights running off old car batteries and ice filled eskies. Every upgrade around here has been and still is, so monumental and meaningful.

We had dreamed of working the land using permaculture principles but really needed a sign to point us in the right starting direction and we got it!  Anna was searching gumtree one day and somehow came across a small worm farm business for sale, a very persuasive business proposal landed us some investment and we purchased the business. Neither of us had any experience in vermiculture, only our desire to work with nature and what we thought we knew about living on the land. Worms quickly became our passion spending many hours researching and trialing and picking up manure from horse paddocks and cattle yards! It certainly hasn't always been easy but our ability to readapt after failing has always lead us to success in one way or another.
In 2016 3 months before we were due to be married out of nowhere Anna was diagnosed with Multiple Sclerosis. This came as a shock but it certainly hasn't deterred us from moving forward and continuing to achieve our dreams. We have adopted a "food is medicine" approach to our lives and are so grateful to the worms for producing fertile organic soil for us to grow nutrient dense, clean food that is essential for the management of the disease and the overall health of our family.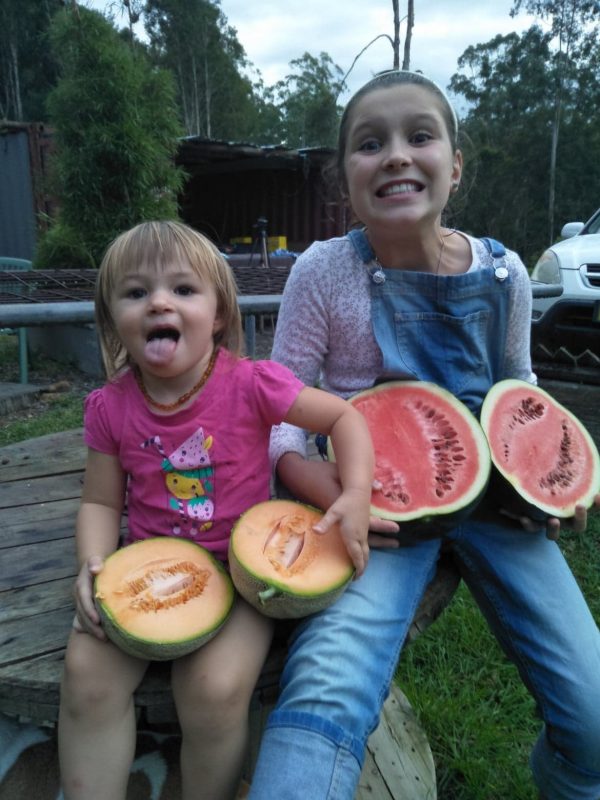 As time has gone on our business has slowly but surely has begun to grow allowing us to continue to transform our property into a permaculture oasis and the shed into a "shouse" (shed house) which is a very comfortable home full of love for our family. Every addition has a story and most often a few Previous versions!
We have found our groove, food scraps are collected from local restaurants and cafes' and other waste streams for the worms to process and grow approx. 100kg of compost worms per month. We laugh that we are most definitely still a "boot strap" operation, which is kind of how we like it. We also enjoy hosting workshops and information sessions spreading the word of the wonders of the worm at schools, garden clubs and the wider community.
We are committed to providing a quality product to our customers, allowing them to be the change by reducing their foot print and the opportunity to successfully produce clean, green, healthy food.
WormBiz's direction for the future includes the development of self-contained accommodation for us to share our home with visitors and to expand our onsite composting capabilities to process larger waste streams and produce larger volumes of amazing soils and other value added products.
We depend on our worms to make us a living, but they have provided our family so much more than we could have ever have imagined,
we "live for a living"
Become a Worm Warrior and follow us on the journey.
Subscribe now
Thank you for supporting our family business!
The WormBiz team
A note from Peter
As a young boy, with a walking stick in hand I would set about adventures of pioneering in the Australian bush.  I would catch food and make my shelter, I always dreamed of building a farm using nature to guide me along the way.  Later as a young adult I fell into financial woes and was heavily laden with debt and my farm dreams were put on hold indefinitely. When I turned thirty I started chasing my dream; to fall in love and raise a family on a farm. 7 years later, I am well and truly living that dream –